About Us
We are committed to 100% customer satisfaction.
All of our technicians are required to be IICRC certified for water damage and mould remediation and trained in the Ontario Building Code. This is to give our customers peace of mind knowing that not only are we trained to find moisture and mould, we also have a good understanding of the building. Which is a great tool when determining how the mould or water issue happened and how to prevent it from reoccurring.
We use the latest equipment such as infrared thermal imaging, moisture meters and air quality testing.
Moisture in your home can lead to mould growth within 48 to 72 hours under the proper conditions. If you find a water issue in your home such as a leak or areas have that musty smell it is best not to wait. Call us for a no obligation, onsite visit.
Unfortunately our mould dog passed away in May 2022.  Rest in peace Oliver!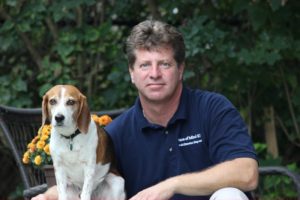 Rick Clayton
Owner
CMI- Certified Master Inspector

IICRC WRT- Water Restoration Technician
IICRC AMRT- Applied Microbial Mold Remediation Technician
OBC 2006- Ontario Building Code Certified
C-NRPP- Certified Radon Testing and Mitigation
Call or Text 519-572-7896