Mould Air Quality Testing Packages in Kitchener
Mould Air Quality Testing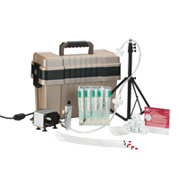 Mould and Radon Gas Air Quality Testing Package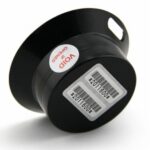 Price: $375 + tax
What's Included:
Infrared thermal imaging, moisture detection, full lab report in 48 hours
Looking to have a small area tested? We can accomodate tests in smaller spaces including garages, cold rooms, attics, apartments and more.
Mould swab samples for every 1000 square feet of living space within your home or business
Prescribed mould remediation plan based on lab report findings
Price: $425 + tax
What's Included:
Infrared thermal imaging, moisture detection, full lab report in 48 hours
Mould swab samples
Radon gas test performed in your home in partnership with Radon Gas Guys, Ontario's trusted source for radon gas removal
91 day radon test performed in your home to determine whether levels are below World Health Organization recommendations of 100 Bq/m3.
Prescribed mould remediation and radon mitigation plans based on lab report findings
Why Air Quality Testing Matters 
While there are obvious signs of mould growth, like visible spotting and musty odours, mould growth is not always visible to the human eye. Mould spores are too small for the eye to see, but if they are floating around your home, they can negatively impact your indoor air quality. 
Mould is considered an indoor air contaminant by Health Canada, along with other contaminants such as asbestos and radon gas. Getting a mould air quality test can help ensure that your Kitchener residential or commercial property remains safe.
When mould spores find a source of food and moisture in your home, they can quickly and easily spread and get out of control. This is when you may begin to notice health issues, such as: 
An increase in asthma symptoms
Skin irritations or rashes

Excessive coughing or shortness of breath

Sinus infections

Repeated respiratory infections 

Ear and eye infections

Repeated headaches

Confusion or malaise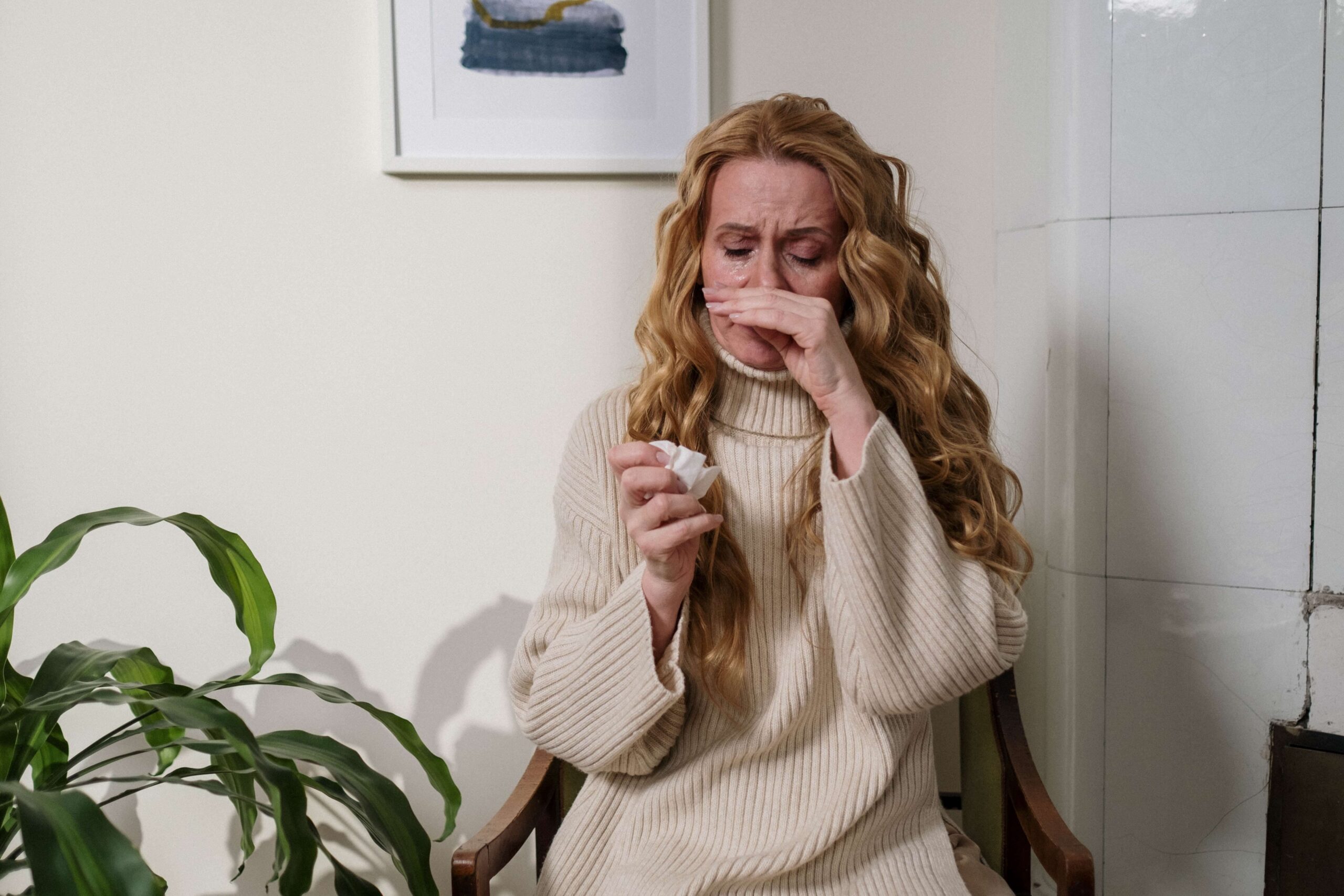 For the average adult, symptoms of prolonged mould exposure may at first appear like a cold or even seasonal allergies, except they won't go away and will continue to get worse over time.
If you suddenly have an onset of the symptoms listed above and are wondering why they won't go away, there's a good chance that there is an unhealthy level of mould spores in your home. Hiring a professional to conduct an indoor air quality test is the best way to find out if mould is the cause - and how to fix it.
How Mould Air Quality Tests are Performed
Our Inspectors are IICRC Certified Mould Remediation Technician's and trained in the Ontario Building Code.
When you choose to do an indoor air quality test with Good Bye Mould, we send our IICRC Mould Remediation Technicians to your home. 
Once the technicians arrive at your home, they will set up specialized air sampling pumps that runs air through a spore trap. In order to test your indoor air quality, we need to have a control sample. So, before we test your indoor air, we will take a sample of the outdoor air first. This sample will then be used to compare with your indoor air sample.
Our technicians will then take an indoor sample for every 1,000 square feet of living space within your home. 
Once the samples have been collected, we take them to an accredited third-party laboratory to get tested. We get the results within two business days. Once we have the results, you will be emailed a copy of the full report. 
If the results show that your indoor air quality is considered safe, then no further action is needed. If it shows significant levels of mould spores, our team will work to create a plan for mould remediation in your home or commercial space.

During the remediation process, we always maintain safe operations. You will have peace of mind knowing that the source of mould has been found, contained, and that all the mould has been safely and effectively removed. For more information on mould remediation and to see the process in action, see the video below.
Indoor Air Quality Testing Kitchener-Waterloo | Why Choose Goodbye Mould
Whether you just moved into a new home and simply want peace of mind knowing what the air quality is like, or you've found mould in your home, we can help. At Goodbye Mould, we are committed to 100% customer satisfaction. We have a 5-star rating on Google and countless satisfied customers.
All of our technicians are IICRC certified for water damage and mould remediation. They are also trained on the Ontario Building Code. 
We pride ourselves on customer service and know that having mould in your home can be a stressful experience. We strive to ensure the entire process is as stress-free. If you suspect you have an indoor air quality issue or mould growth pro, contact us today for a no-obligation, on-site quote.